You might think that the most featured 'star' on my shiny new 'in-progress' website would be excited about her impending fame, but perhaps she has become a little blasé about being a model?!?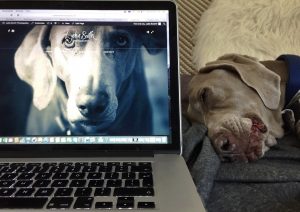 I hope you find it a lot more interesting than she doezzzzzzzzzzzz……
So, as you have already stumbled upon my site…
WELCOME!!!!
…and enjoy looking around.
I will be adding more features soon – like a print shop.  In the meantime, if you are interested in hiring me for a shoot or would like to buy a print contact me HERE.
Right, I'm off to see if my other dog likes my website.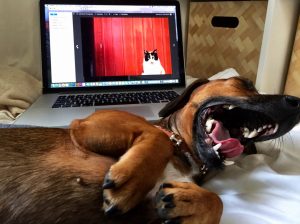 Oh dear.
---